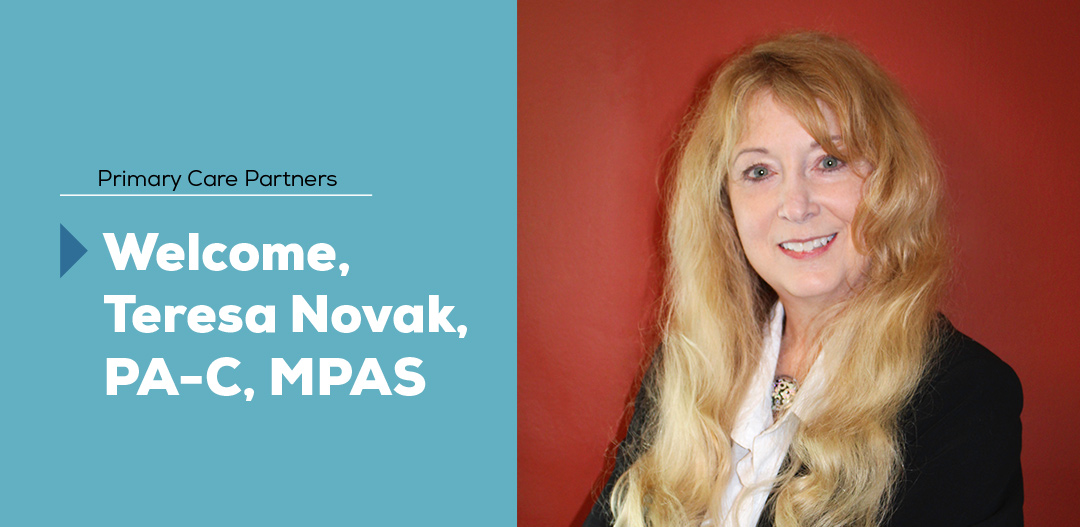 We're thrilled to introduce a new member of the Primary Care team!
Learn more about Teresa below!
Primary Care Partners would like to welcome Teresa Novak, PA-C, MPAS, to our clinic! 
Teresa obtained her Bachelor's degree in biology in 1986 at Doane College in Crete, Nebraska. She attended the University of Nebraska Medical Center and received a Physician Assistant Bachelor's degree in 1990, then in 2003 went on through UNMC to earn her Master's degree in Physician Assistant Studies with an emphasis on Family Medicine. Teresa began her career providing family and hospital medicine in rural Nebraska from 1990 – 1993. Since then, she has worked as a family practice provider in Lincoln, Nebraska. Part of her service included 14 years of care at a satellite clinic in Ashland, Nebraska. Ms. Novak is a member of the Nebraska Academy of Physician Assistants. In her free time, she enjoys reading, comedy, and singing/performing with her husband, Ledo.
Please call our office at 402-483-2987 to set up an appointment with Teresa!