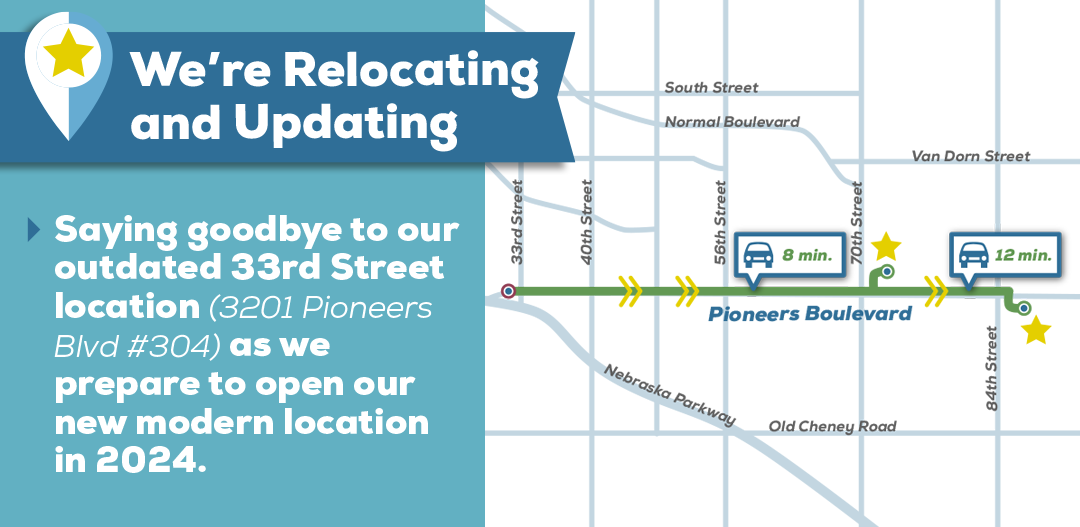 At the end of April, we'll be moving out of our location off of 33rd St. – 3201 Pioneers Blvd. Suite 304 Lincoln, NE 68502. But don't worry; our providers at that office will be available for appointments at our two other locations. 
Temporarily moving to 4130 Pioneer Woods Dr. Suite 2  – Dr. Johnson and Ashley Gunderson 

Temporarily moving to 4424 S. 86th St. –  Dr. Denell and Amy Bokowski
And STAY TUNED for the opening of our new modern office in 2024 — and updates on the above providers' availability there!
Your Health Is Our Success
We believe that innovative, high-quality healthcare should be available to everyone. Our values guide the care we provide to patients each and every day.
We're excited to introduce a new member of the Primary Care team! Learn more about Dr. Hutchins below! Primary Care Partners would like to welcome Dr. Derek Hutchins to our clinic!  Dr.
Want flexibility, mutual respect between coworkers, and a balanced work schedule? Join our nursing staff! Benefits include:  $1,000 signing bonus Health Insurance Dental  Vision PTO 401k  Paid Holidays Send your resume to Lisa
We're excited to introduce a new member of the Primary Care team! Learn more about Kate below! Primary Care Partners would like to welcome Kate Pfeffer, NP, to our clinic!  Nurse Practitioner,